Keep your adapters, cables, and devices secure
with the industry's most trusted cable tether
Keep your Mac, Microsoft Surface, and computer peripherals close at hand
Patented security technology
Security so good that United States Patent Office issued patent 11,008,782
No assembly required
We handle the assembly, you only need to crimp to install
American made
TetherTies are made in the USA super flexible, stainless-steel, smooth coated wire
Strong and secure
TetherTies' resistant design reduces the chance of theft and loss
Great ROI for you
Secure your adapters and dongles for just 5% of the cost to buy a new peripheral
Fast installation
TetherTies install in less than 15 seconds
Let us help you select the right TetherTies for your project
Johan Dowdy, Head of IT, Lyft

"Lyft is a growing company and keep adding conference rooms. We use TetherTies to secure conference room dongles that would otherwise keep disappearing"

Greg Deike, Facilities Senior Supervisor, PepsiCo

"We are using TetherTies to secure VGA to Mini-Display port adapters in our conference rooms or HDMI to mini displayport adapters in our talk rooms. We needed to order more because the adapters get used and abused from users and we don't want them walking away anymore. I would recommend TetherTies, and have already done so to some of my peers at other locations"

Joe Neto, Creative Services Specialist, Stanford Law School

"I found TetherTies when searching for lock-down solutions for peripheral adapters.The first batch was great and easy to use. We haven't had any stolen adapters since. I recommend TetherTies to anybody that is looking for a strong, sturdy, and easy to attach security lock for adapters!"

William Prakash, IT Manager, RGA

"We had some adapters that had gone missing, as well as doing an office fitout and adding new meeting rooms meant I wanted to secure the additional adapters that were to be installed. TetherTies are connected to our meeting room's built in HDMI cable, and then to both a USB-C and Mini DisplayPort adapter. It's a simple product that is simple to use and does what is promises to do."
Customers rely on TetherTies to solve their toughest security needs.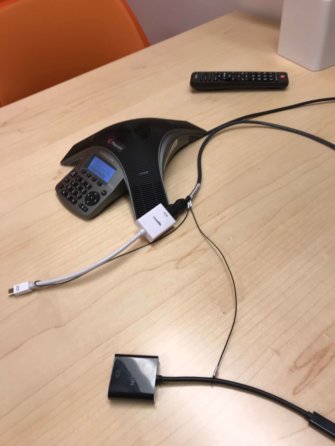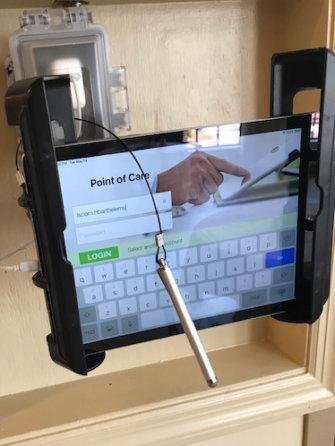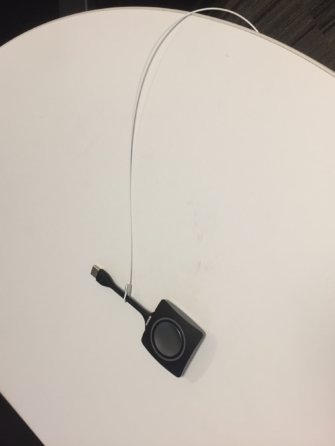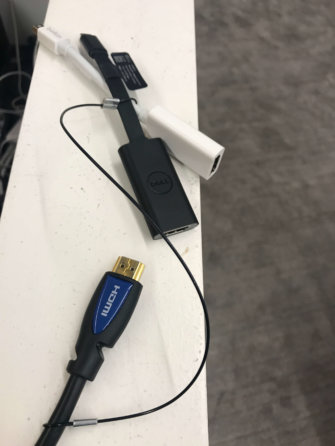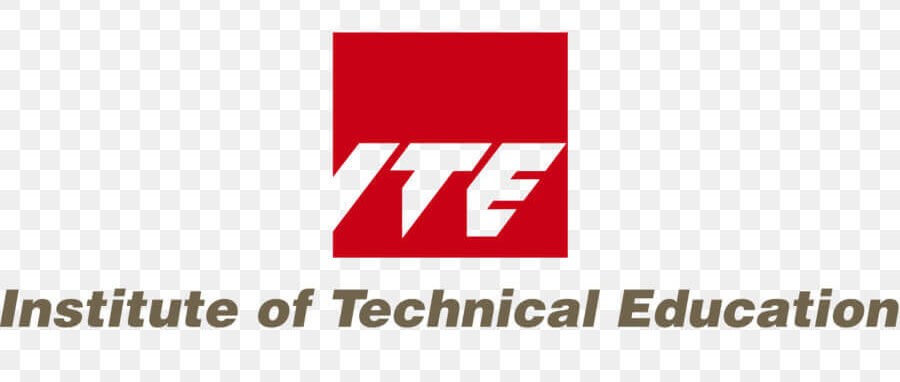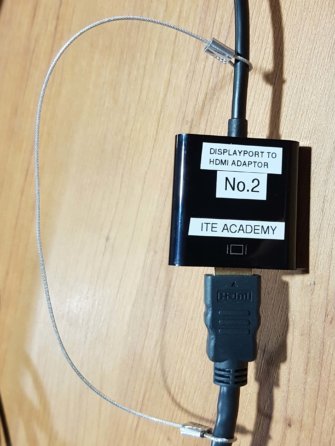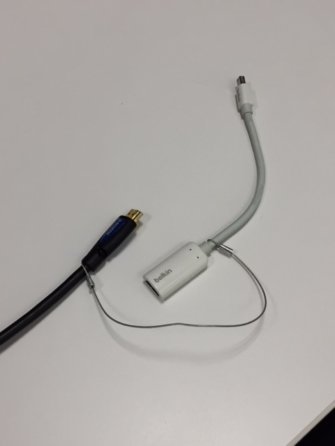 TetherTies Cable Tethers
Our original, most-popular, and pre-assembled Security Cables for your adapters and peripherals. We've stopped the theft of more than than 100,000 adapters and dongles all over the world with 1,000s of companies trusting TetherTies
Buy TetherTies, starting at $24.99 >>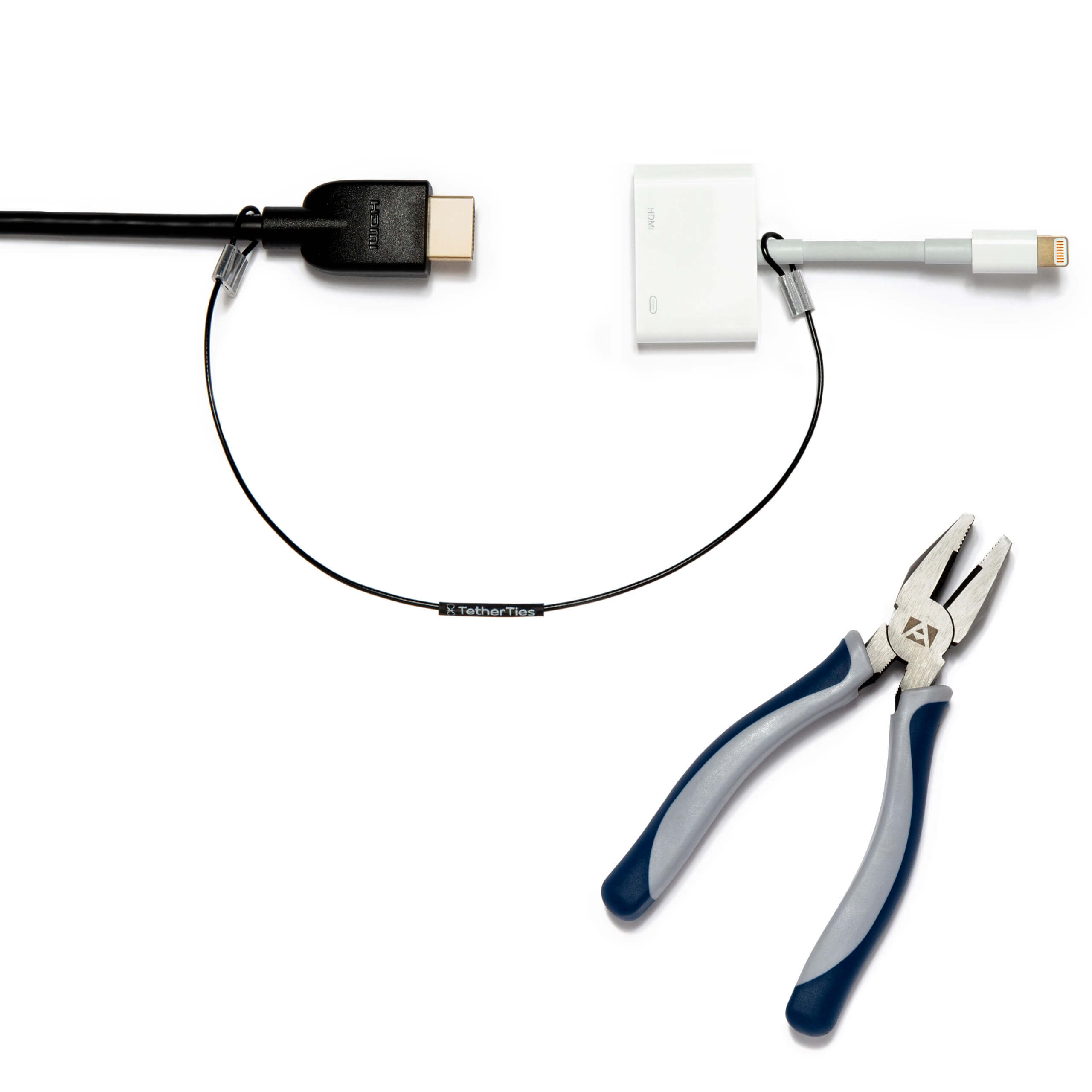 Do-it-Yourself TetherTies
Our TetherTies Self Assemble kit is very similar to the Extron LockIt Cable Adapter Tether, except when it comes to price, and availability. TetherTies DIY package sells for 10% of the cost of the Extron Cable Adapter Tether, and we include the crimping tool.
Save 90% on TetherTies DIY >>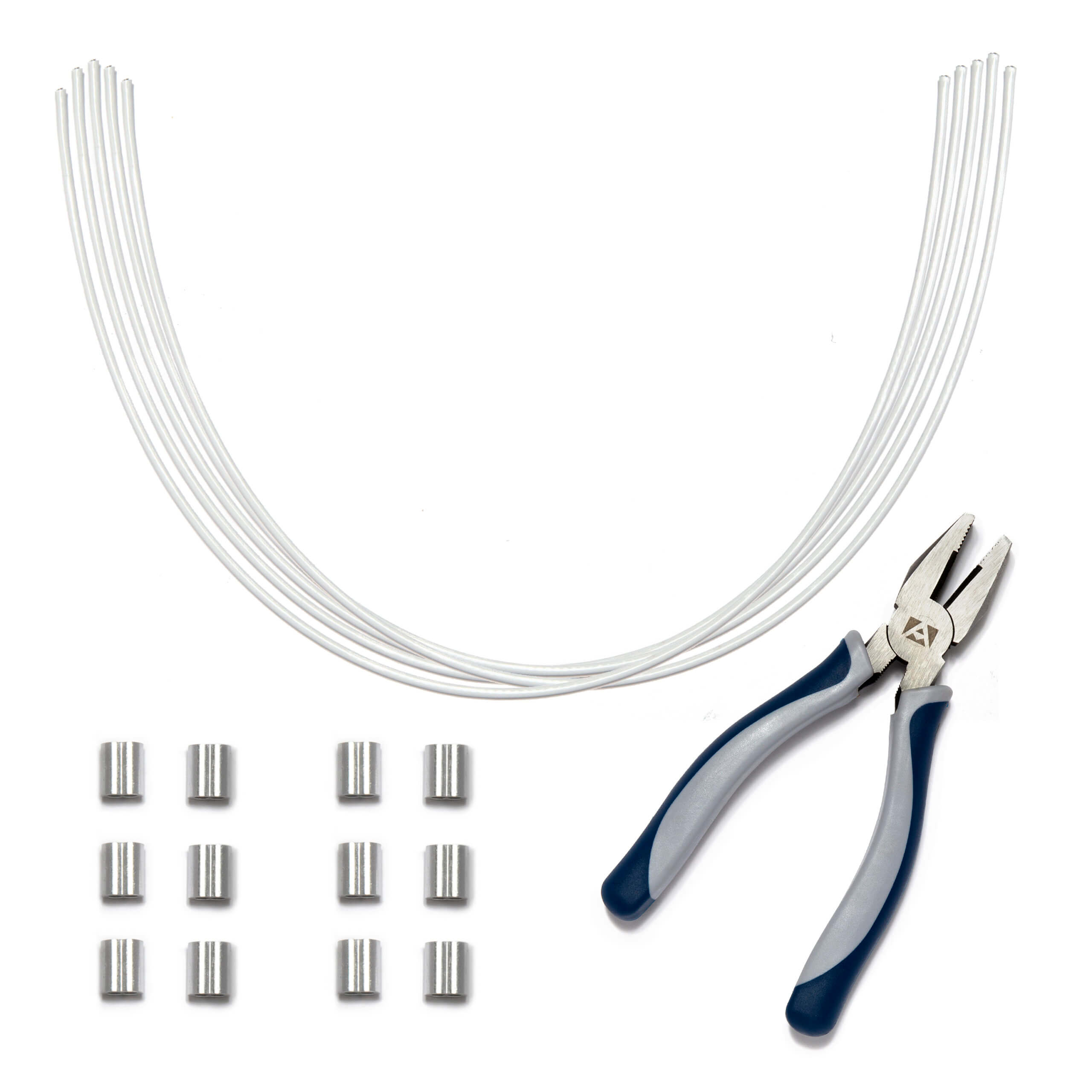 Retractable TetherTies Coils
TetherTies Coils are a proprietary, custom-made retractable security tether cables made of Heavy Duty wire. If you need to secure an expensive device, but need to extend it for use, our retractable TetherTies Coils are perfect to solve your extendable security cable needs.
Extend your cable adapter tethers >>